Christians across the globe call for Prayer amidst this Covid19 pandemic
---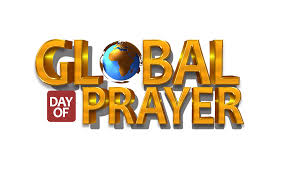 In a time like this, when all is haywire, situation has turned worse and the economies have gone down into a complete recess, we need to know how to react and possibly get onto our knees and cry unto our God.
Scripture is Crystal clear in 2chron.7:14; "If people who are called by my name shall humble themselves and pray and seek my face then will I hear from heaven and will forgive their sin and heal their Land"
1. Prayer is one thing that stands out here
2. Humbling ourselves there of; meaning we need to get down on our knees and also kill the pride talk and looks and realise that we need more of God.
And so several church leaders, Pastors, Reverands, Deacons have decided to enter the "prayer closet" to pray and cry unto God and seek his face to restore our land to good and divine health and wellness.
Some of the men of God in picture are PS. Robert and Jessica Kayanja of Miracle Centre Cathedral Rubaga, PS. Chris Oyakhilome of Christ Embassy, PS. Jackson Ssenyonga, PS. Gary Skinner to mention but a few!
You as well should adhere to the voice of God and seek his face in Prayer.
#LetsPrayforUganda
---
LEAVE A COMMENT
LIKE GOSPEL MUSIC ON FACEBOOK :
This Week's Top Song
Luganda Gospel Nonstop | GMP Promotions
Downlod Song Play Song