Samie Smilz : Artist Unveiled
---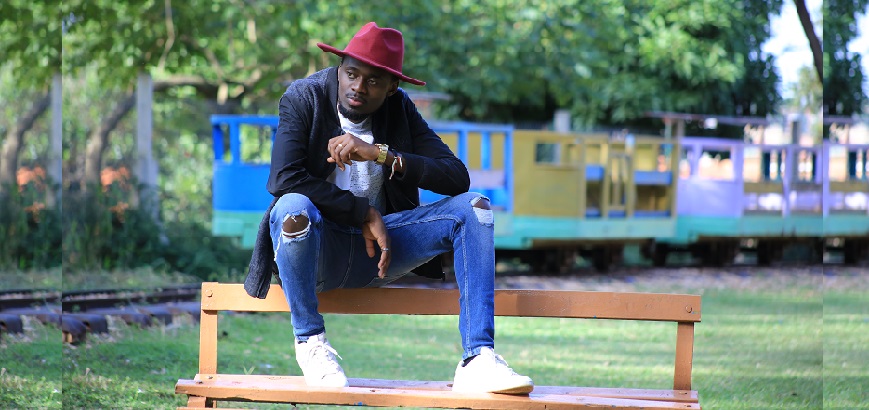 Talents and Gifts that are endowed/given unto us, are all for a purpose and that purpose has to be aligned right if it is to develop authenticity that is sustainable yet so impacting to those in the generation where we are present and those to come ahead of us. This whole aspect of "Artistry" is geared to creating that which is embedded in the inside of you under the pretext of potential/ability given of God. Talents and gifts are only effective with fruit, so we got to purpose on this.
As GMP PROMOTIONS we have purposed to bring closer to us the music, from a couple of your favorite artists but also we purpose to unveiling fresh yet credible talent that is worth placing on the platform and also owing to the fact that it deserves showing forth/manifesting so that the message is passed on.
Here is Samie Smilz on the Unveil;* powered by GMP Promotions;
This interview was held on the 27th October 2018 and this is how it all transpired;
Samie Smilz a.k.a Samuel Abinsinguza, born and raised from the spheres of the Western Uganda, in a district called Rukungiri to be exact where you can as well say that when I go there I cannot leave minus drinking some milk or even enjoying all the by-products there of, it is an amazing part of the country i must say, so this young talented man hails from there.
Samie Smilz begun off his music taste in Kigezi high school and his pursuit was so intense that every moment they had a music opportunity show up, he would be there to take part without hesitating and his passion too added bricks to the whole structure hence strengthening both the walls and the foundation hitherto so that the future is equally given a thorough preparation for. In high school this wonderful young man was always picked on to lead the school anthem owing to the fact that all had realised his gift of music and so he always took on the lead and the name Smilz was to the fact that he is one guy that always had a smile on his face hence the name smilz which stuck to date and picked on as a stage name thereby.
Samie Smilz in his high school music pursuit , he was affiliated to a music group called Life Changing Ministry, where he gradually built his talent and gift thereby and making it more firm and formidable.
In his form.2 Samie Smilz got his acquaintance to guitar, and we all know that for any music gift to be founded and firmly established well well, its got to have an acquaintance to at least an instrument, for by this your skill is fed with more authenticity and that you are able to grow its diversity and versatility too. So samie getting to learn guitar helped him build his skill the more and then the songwriting came into the picture on which has added the singing because in his high school he sung and played too during moments of the scripture union fellowship.
This wonderful young man gained formidable skill, his passion grew too and his gift thereby had gained strong roots that when he left high school, he joined a church called Freedom church in the year 2014, and in this church God hand picked on him and so he joined the worship team hence starting off to lead worship cause his skill and passion was evident yet authentic, in this God used him to lead his people to the throneroom and it was a blessed time for him.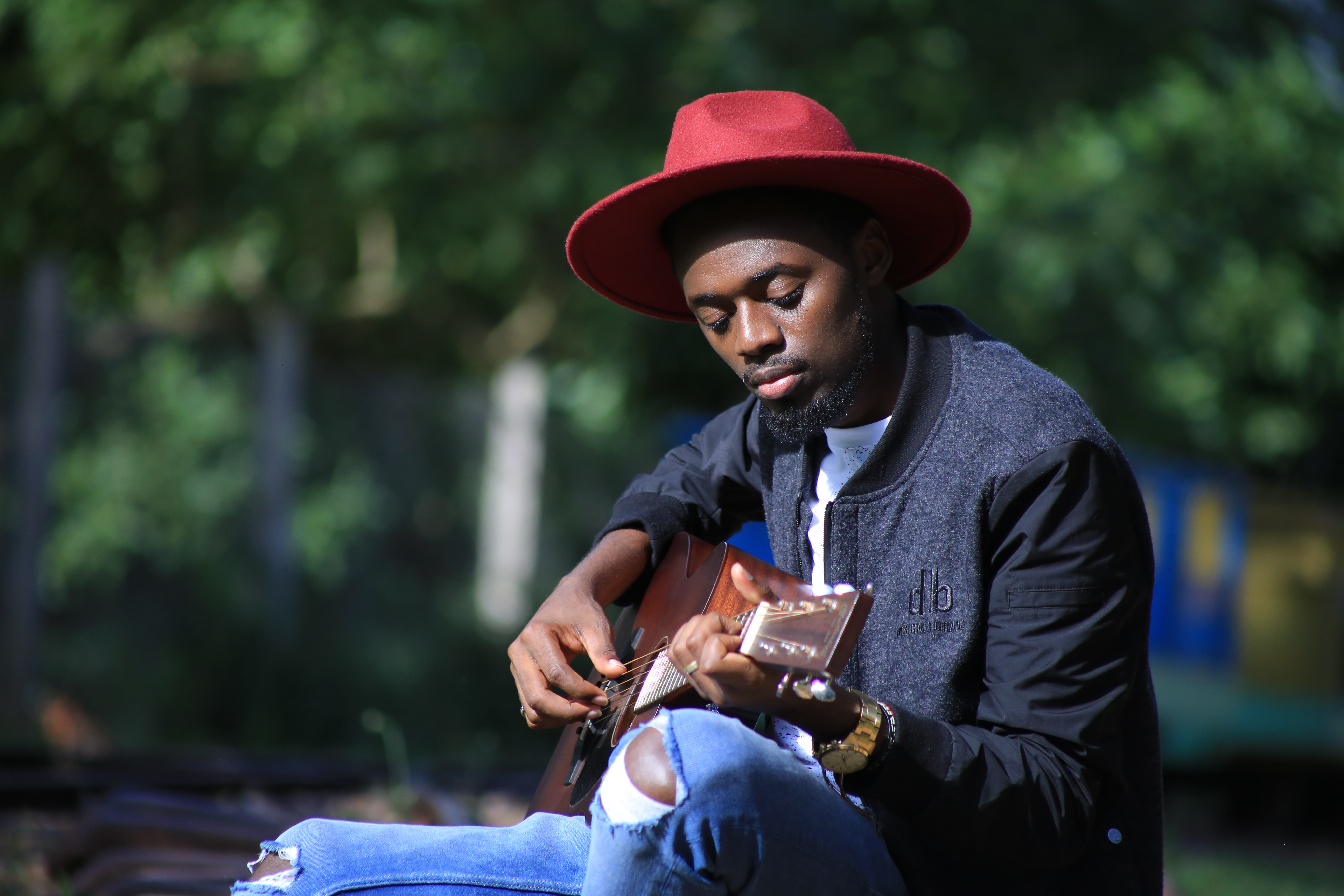 Going on to the whole music proffessionality, when all the high school feels had gone by, moments of the scripture union, et cetra, Samie kicked off his music on the proffessional plata in the year 2015, with his first song being "Sirikuleka" which literally means "I will never leave you"
God never abandons his own, his beloved he does take care of and keep under His wings of love.
This followed his second song called "Addicted" which went on to the unleash of his first album in the year 2016, the 16th of December, it was one big success and stepping stone to his music career and ministry thereby.
In the year 2017, he embarked on the video projects, with his first video being "Without Love" and still to say, in the same year in the month of April, he shot his second video for the song "Addicted" this helped spread his mileage, his acquaintance grew stronger, he was hosted on TVs like Urban TV which made him more formidable with his music career and it grew it more stronger and impacting, cause his songs blessed many who heard of them. In his words, he said "I did not believe myself cause i had no idea where all this would take me, but see how amazing God can be" indeed God is amazing in his ways, his ways are so unsearchable, what he does no man can do. 
This followed his release of his audio called "I belong". The whole of it together, he has two albums and so videos that you need to watch out for cause we are gonna bring to your attention soonest, i guarantee you, you will love this and you will be blessed hitherto.
Motive Behind His Music Career
Fulfilling God's calling upon his life. Everyone of us has gotten his ranch
To till and plough, so let us embark on it with all determination.
Future Plans and Aspirations
Have music that is timeless and impacting to all those that listen to it.
Expanding beyond normal horizons and have gospel music headlining from all spheres of influence cause we have gotten to a point where we have the "secular overshadow the gospel music and yet it is supposed to be other way round" 
Samie Smilz a.k.a Samuel Abinsinguza.
#GMPArtistProfile
---
LEAVE A COMMENT
LIKE GOSPEL MUSIC ON FACEBOOK :
This Week's Top Song
Luganda Gospel Nonstop | GMP Promotions
Downlod Song Play Song