Try and Fail but do not Fail to Try : Moment of Meditation
---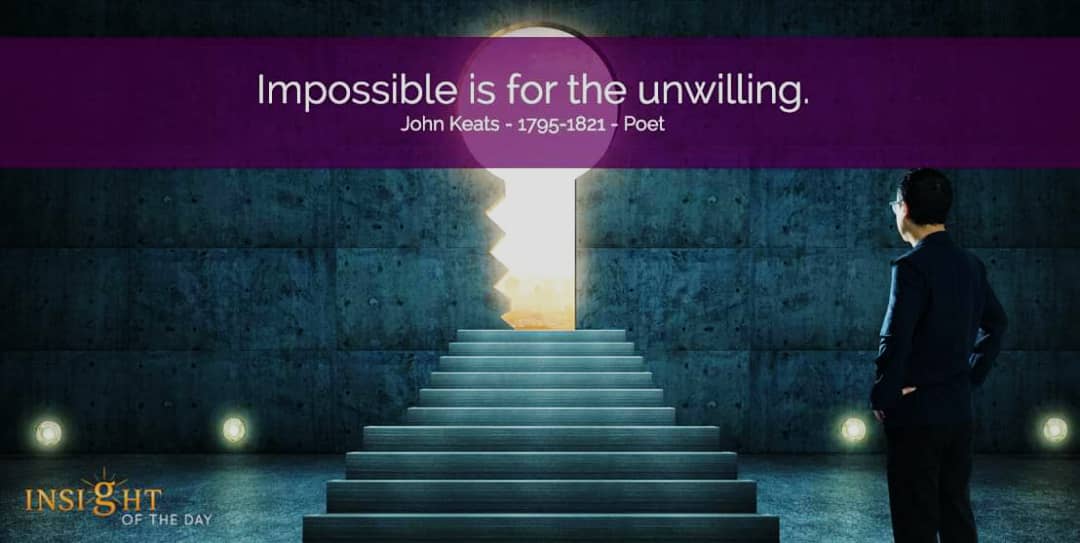 How many times have we confessed how we cannot do this and that because we probably have not this and that or we are not this and that kind of person, one we think can do it and that we cannot, so this is a mentality that sticks in your mind and so when properly soaked it goes down to the heart where reception and affirmation plus confirmation is done which results into the mouth confessing that either "I can" or "Cannot ", we need to be careful here hence we lose it.
So the heart is unwilling after the mind has accepted so, the battle for this begins with the mind, you confessing that you cannot dare this and that task, what we would call risk taking cause unless you take on risks or unless you are willing to dare it then it will look and be impossible there and then. Today if you will break out and stand and confess that you can do that/ you are willing to take an extraordinary leap then "impossible is and will be far away, it will be history that you cannot even return to"
This comes to our walk with God, how many times have we confessed of how this and that is impossible and yet scripture beseeches us to walk by Faith and not by sight, for the just shall live by faith; Rom.5:1-5.
Hebrews.11:6; "For without faith it is impossible to please Him" which implies that we cannot confess impossibility in his sight and then with our hearts we choose to believe on him and his Word, which means we must be willing in our hearts to take on that step of faith and do as His Word commends us and commands so that his Will is perfected in us.

Today choose to step out and refuse to be ordinary
Choose to shake off words like "Impossible" "I cannot do it" etc.....
You and I are destined for Greatness and success nothing less.

#WeeklyDoseofMotivation
#GMPInsightFactory
---
LEAVE A COMMENT
LIKE GOSPEL MUSIC ON FACEBOOK :
This Week's Top Song
Luganda Gospel Nonstop | GMP Promotions
Downlod Song Play Song