The Power of the Holy Spirit in our Lives
---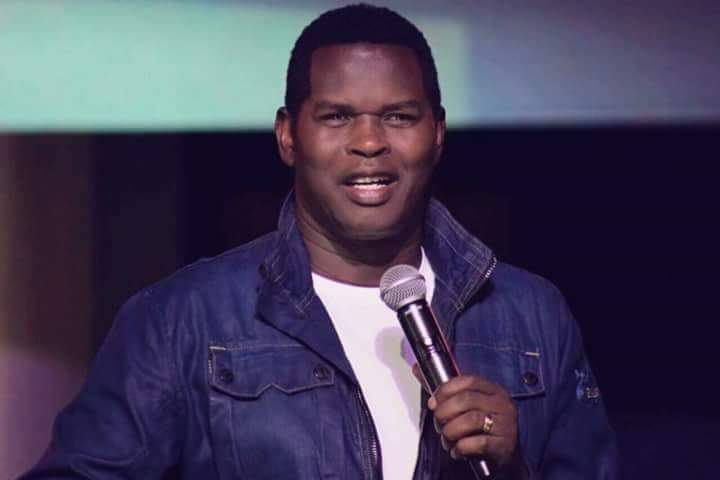 As children of God or as his sons and daughters, we need to know the dispensation that we are in and we also need to live in discernment lest we miss out on the times and seasons of what God has got to say or speak or beseech us on, so we need to be alert and take heed lest we lose it all.
God's promises to man are enormous, you cannot or say we cannot exhaust them and they have all been made available to us as the children of God and therefore it is up to us to embrace the timing right and walk in it gracefully yet with wisdom.
Ps. Robert Kayanja the Lead and Senior Pastor of Miracle Centre Cathedral Rubaga and the founder of the on going holy spirit movement under what he called #77DOGS; 77 Days of Glory, has labored to echo the "Power of the Holy Spirit" in every believer's life and that with the Holy Spirit one cannot error cause he guides all our foot steps and directs our pathways, seeks to grant us revelation of God's Word and convicts us of sin, righteousness and judgement, so any one that does not have him in his or her life, is bound to error and this will cause a blunder which will give lee way to the enemy to activate his strategy of "Steal, kill and destroy" John.10:10.
Scripture writes and says; "I now go but I will not leave you as orphans, I ( JESUS CHRIST ) but I will leave you a comforter, a helper, an advocate the ( Holy Spirit ) " these were some of the Words that were said by Jesus Christ as he ascended to heaven after his ministry on earth, and so it was his time to go to the Father but said, he would not leave us as orphans, he left us the Holy Spirit whom he said would do the work of comforting when we are in sorrow, our advocate when the accuser of brethren the devil rises with accusations, our peace when the world weighs us down with life's situations, etc... and so i must say we NEED the Holy Spirit and that we cannot do without him in our lives.
This man of God has written books about the holy spirit and he has gotten them published all over the world with lots and lots of Praise Reports and Testimonies of people testifying of and about the Power and anointing that these books carry, and to Uganda as a Nation we are so privileged and honored to have such men of God that have chosen to stand and allow the Hand of God to work in and through them. Scripture says; "For it is God that worketh in me both to will and to do according to his pleasure" Phill.2:13. So whatever happens, this man of God is just but a vessel being used of God and to you there you might be wondering how this all works, but hey!! it is all by and of God, there is nothing done in his own power, it is all by the unction of the Holy Spirit; Scripture says; "Jesus went about doing good, healing the sick and those that had been held captive by the enemy" and so this was because the Spirit of God was with him and he guided him all the way.

Today my friend, my brother, my sister if you will embrace this truth you shall get to discover how much you have been missing out on.
John.8:32; "And you shall know the truth and the truth shall make you free" meaning there is freedom in knowing the truth, walking in it and bearing fruit to lead others and point them to Jesus.

Devotional Insight
The Power of the Holy Spirit
---
LEAVE A COMMENT
LIKE GOSPEL MUSIC ON FACEBOOK :
This Week's Top Song
Luganda Gospel Nonstop | GMP Promotions
Downlod Song Play Song