Anthony Faulkner's first ever Christmas Project : ThisTimeofYearAudio
---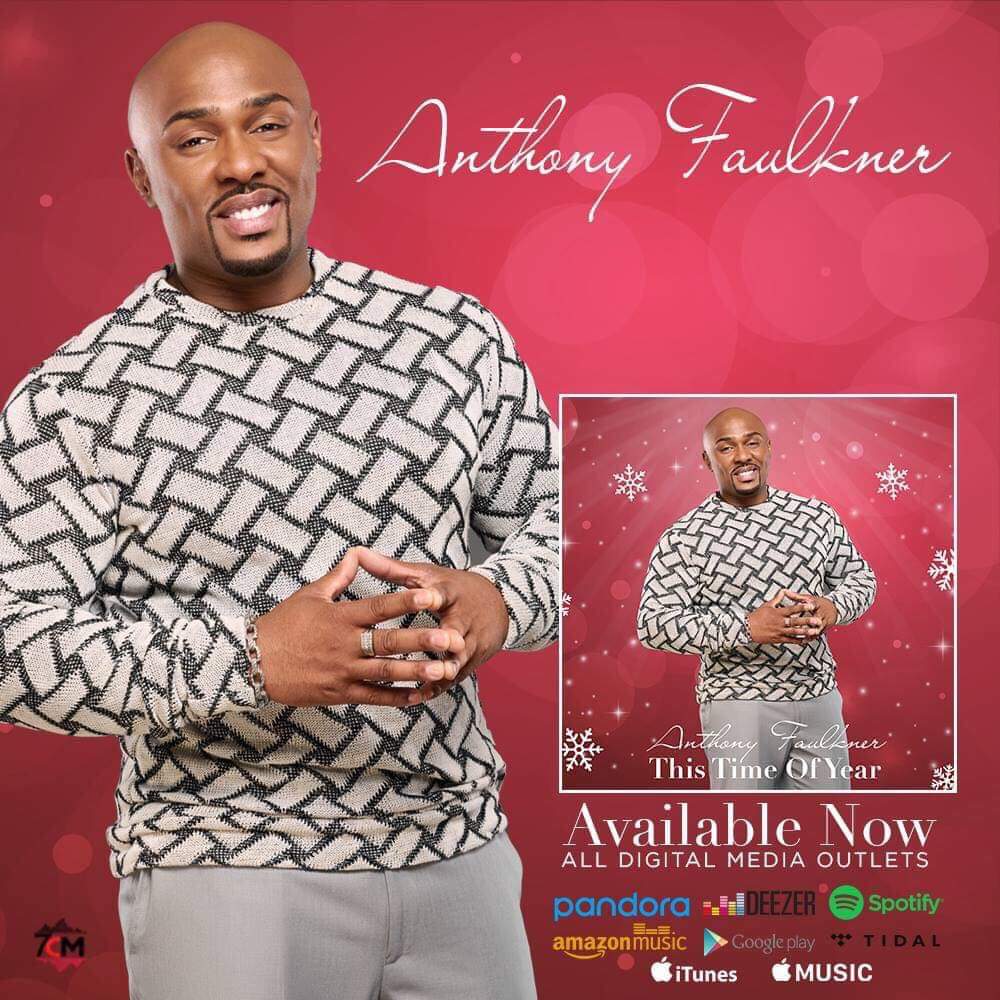 Hailing from the Houston-Texas, Anthony Faulkner is an Award winning International Urban Inspirational Artist. He is also a writer, an arranger, a producer of contemporary gospel, an Urban Inspirational Singer, an Actor and director plus a steadfast International Philanthropist. This man is an icon of inspiration in the states, and his influence and impact both in the music spheres and outside the music spheres is evident and very significant, he has done a lot to raise the banner of music so high, his music has gained airplays on a couple of radio stations, topping charts on various count downs and being a blessing to many that hear of it.
Anthony Faulkner has two songs that have surely gained an incredible airplay that is "You're Amazing and Jesus will fix it" with "You're Amazing" having the highest rotation on a couple of radio stations interms of airplay this has earned him an expansion of great mileage in regard to his music influencing and inspiring the hearers. Touring close to four continents, Anthony has been able to impact in these four continents, with his awesome music, and while in East Africa, to be exact Uganda, he worked closely with the phenomenal and dynamic gospel crew of all time, Cooper and G-Way and these two together have a song dubbed "Faith" the remix, an amazing church banger that speaks of how we ought to walk by faith, this song has an amazing message and incredible video that its played all over on various TV stations.
Out of his influence, Anthony has had one of his songs "Let it All go" renditioned by the renown south African gospel music group the Joyous Celebration and this was released on their project dubbed "JOYOUS 13" live in Johannesburg.
His consistency and determination plus hard work has made him a sensation of celebration not only in Houston-Texas but also in East Africa and the various spheres of influence.
Anthony Faulkner studied voice and musical theatre at the Alexander Hamilton Academy in Los Angeles, CA and he has Impressive credits to his artistry and discography.
Anthony is a philanthropist and so his heart reaches out to helping those in need and those who are less advantaged. Him growing up to where he is now, he personally has had some guardian angels and so in a bid to give back with the same heart of love, he decided to pay a visit to one of Uganda's babies' homes and that is "Sanyu babies home" giving back to these little ones and putting a smile on their faces.
Currently he does sponsor a student Moi University-Kenya and i believe this is quite remarkable and commendable of him and his heart of love and need to be a blessing.
Anthony has released his latest single dubbed "This Time of Year" his first ever christmas project that you need to listen to, we all know this is the festive season and its a season to love like never before, give like never before,
Find it on various music sites; YouTube, Amazon, Spotify to mention but a few.
This time of Year, when we remember the birth of our Savior LORD JESUS CHRIST and how his love is relentless towards us.
---
LEAVE A COMMENT
LIKE GOSPEL MUSIC ON FACEBOOK :
This Week's Top Song
Luganda Gospel Nonstop | GMP Promotions
Downlod Song Play Song