KEEP ON MOVING NOW OUT RINIC JEMIMAH
---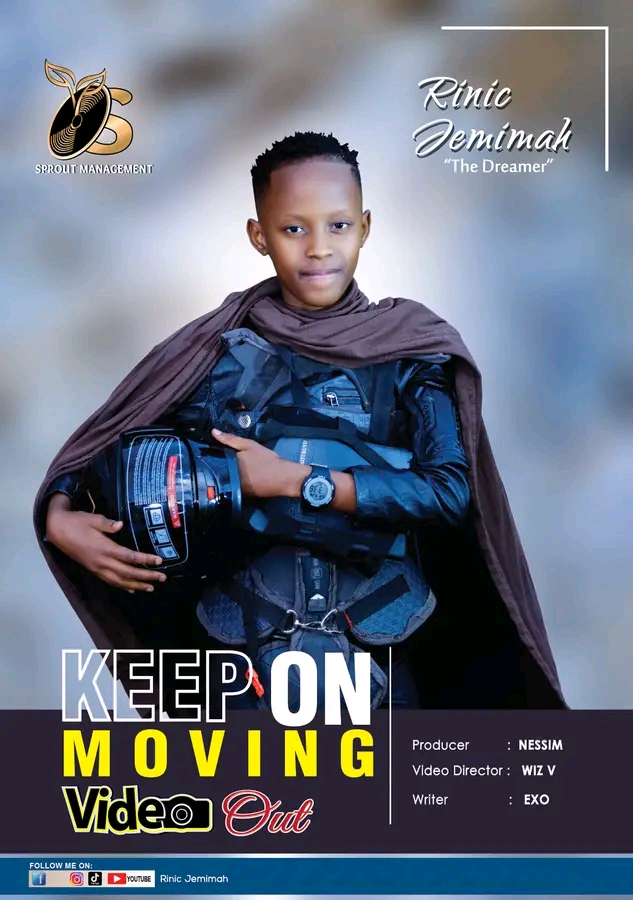 Rinic Jemimh 'Just Like That' Drops New Filmed Video Song In A Movie Format Titled Keep On Moving.
Keep On Moving is a kind beautiful silent voiced song from a young talented Award Winner Rinic Jemimah, That encourages people to keep on moving. The song written & edited in two languages English and Luganda by Lugwana David. It's audio was released on 5th - June 2022 last year.
Biography.
Rinic Jemimah is a young female Ugandan gospel artist and worshiper.
She was born on the 23rd of September 2011 in Uganda.
She does all genres and does music that inspires, educates and spreads the gospel. Jemimah has done many good songs recorded in Luganda and English and collabos with cream artists in the circuit includiincludin Levixone, and DJ Shiru, to mention a few and she promises us more of many collaborations ahead even with International Artists.
Today 6th - February- 2023 Rinic Jemimah Drops A Big Film Project a Video Song Titled KEEP ON MOVING Ceck it out on Her Channel it's now Trending - https://watch?v=3K-Oaiunfb4&si=EnSIkaIECMiOmarE
Dir Wiz
#KeepOnMoving
#RinicJemimah
#SproutManagment
#GmpPromotions
---
LEAVE A COMMENT
LIKE GOSPEL MUSIC ON FACEBOOK :
This Week's Top Song
Luganda Gospel Nonstop | GMP Promotions
Downlod Song Play Song