Gospel Artiste Lyll Mykk announces official career name: Lyrical Mycheal
---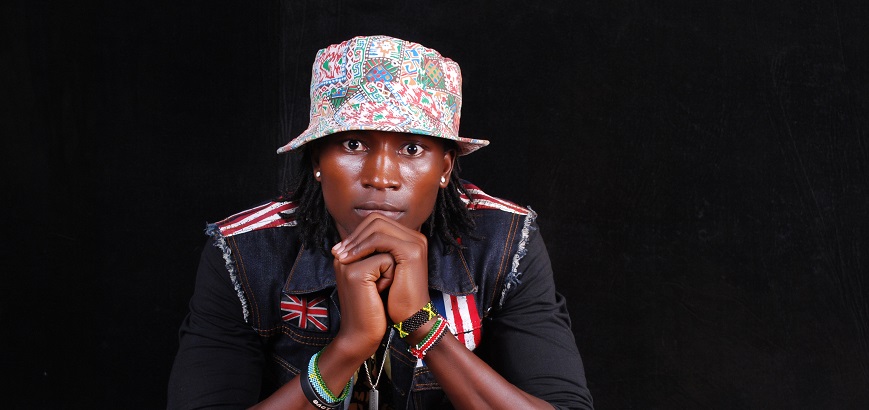 It has been a long journey for me as a servant of God, person and artiste. I can now say I am ready to launch into the deep. My journey aslyll mykkhas been amazing. I appreciate the love and support shown by my Fans. From the days ofEnsi Ya Yesu, a song many of you do not know, to You can be a star, with Andrea Pressonmy official professionally-released song and thereafter, the more popular singles includingLove Is Enough(ft AJ Dean from USA), Super Hero(ft Hannah Marie from USA), Yesu Yabikola(ft Andrea Presson, Strait Eloquent, Timoteo from Malawi, Joe Hunt from USA, ISkills from Nigeria), Tear Drops(ft Jeremiah from Malawi), and music from my Square The Circles project released earlier in 2013, I can say I have grown. With the establishment of Wuluguma Arts Foundationand my breakaway single, Wrong Number, It has become necessary for me to bring clarity to the brand.
I simply cannot believe how many lovely memories we have created. A big fat thank you to everyone involved. One Love, and blessings to everyone reading this. You are a part of something bigger than me. After Self discovery and personal development both musically and spiritually, I felt it only right to step forth into the fullness of my stage name Lyrical Mycheal instead of the abbreviation Lyll Mykk. Lyrical Mychealis the right representation of the new person, sound and the project(s). I have evolved.
I really want people to see in my music the distinction between a painting on canvas and a print from the gift shop across the street. What I mean is, I have become the original copy of the artist God made me to be. Those who saw me as the kid rapper with imaginative stories and compelling emotions that captivated them beautifully, referred to me as Micheal the Lyricist.
I am inspired by the idea of making music that lifts other people up and reassures them. My discovery is that many people desire the feeling of Love, peace, Joy, and happiness in their lives. It vexes my heart that they are looking for that in the wrong places. My creative juices flow when I write pieces that point people into the right direction which is the opportunity of knowing Jesus Christ and living in His light. It is endlessly inspiring to know that by Gods grace I can make a difference in people's attitudes toward themselves and their own lives.
Ladies and gentlemen, I have now officially rebranded toLyrical Mycheal.
This statement has been officially released by Micheal Christian Jacobs aka Lyrical Mycheal.
FACEBOOK:https://www.facebook.com/lyricalmycheal
TWITTER:https://twitter.com/lyricalmycheal
INSTAGRAM:https://www.instagram.com/lyricalmycheal
MOBILE:+256 700 413 207
---
LEAVE A COMMENT
LIKE GOSPEL MUSIC ON FACEBOOK :
This Week's Top Song
Luganda Gospel Nonstop | GMP Promotions
Downlod Song Play Song