Let Them Sing Band Presents The Worship Xplosion '2022'
---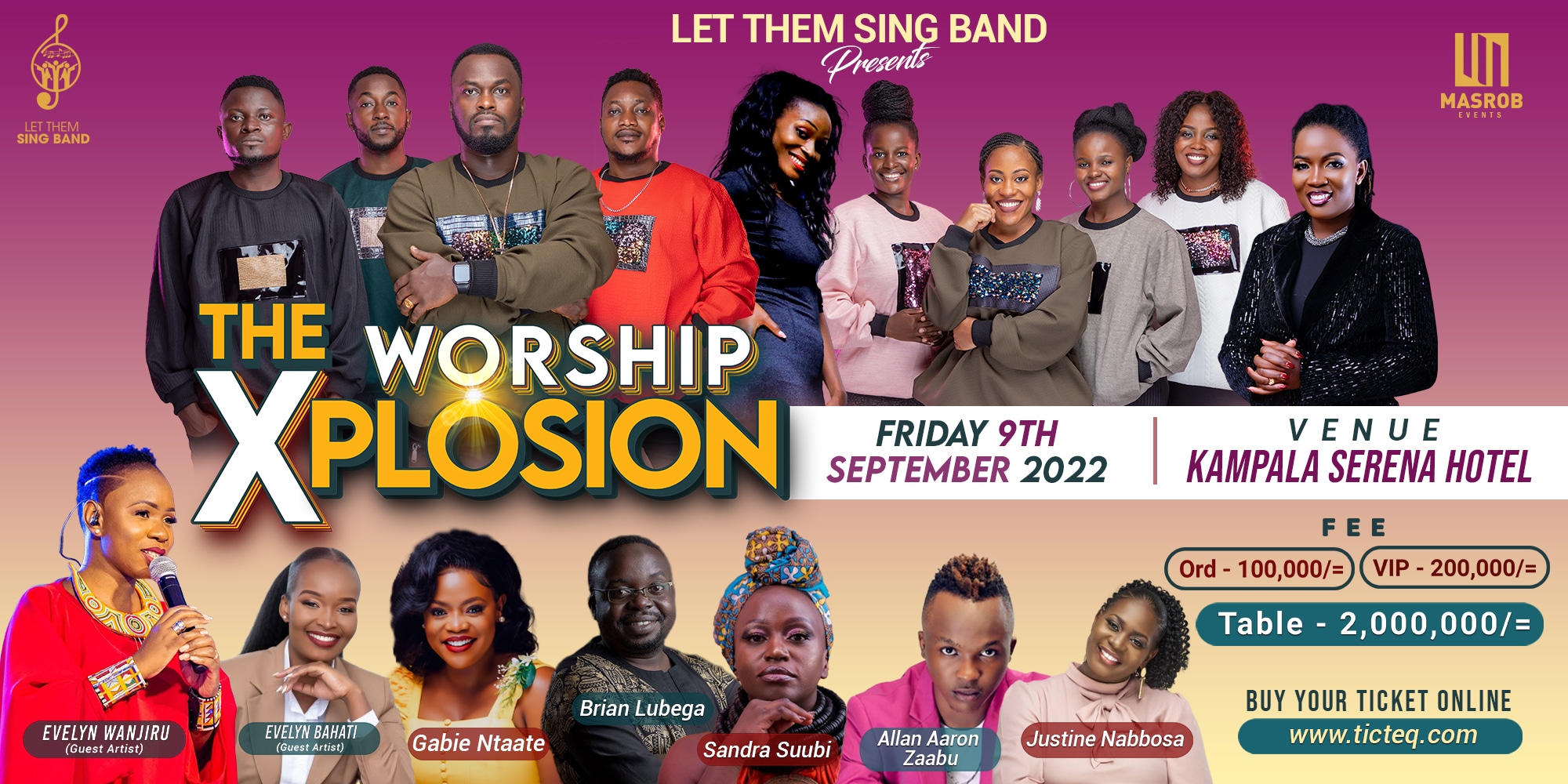 Mr Robinson Masembe the CEO of MasRob Events presents the Worship The Worship Xplosion 2022 that will be led by "Let Them Sing Band" and Masembe is also member in the Band.
The show that will see a band (Let Them Sing Band) celebrate 10 years of existence will also feature different local and international acts.
Let Them Sing Band will be joined by Evelyn Wanjiru and Evelyn Bahati all gospel artistes from Kenya. From Uganda, the show will feature artistes Gabbie Ntaate, Brian Lubega, Sandra Suubi, Justine Naboosa and Joel Zaabu among others.
The concert will take place at Kampala Serena Hotels Victoria Hall And Tickets to the Worship Xplosion will go for Shs100,000 standard, Shs200,000 VIP and shs2,000,000 for a table of 10 people.
---
LEAVE A COMMENT
LIKE GOSPEL MUSIC ON FACEBOOK :
This Week's Top Song
Luganda Gospel Nonstop | GMP Promotions
Downlod Song Play Song