Jehovah Shalom Acapella Live in Charity Acapella Virtual Concert
---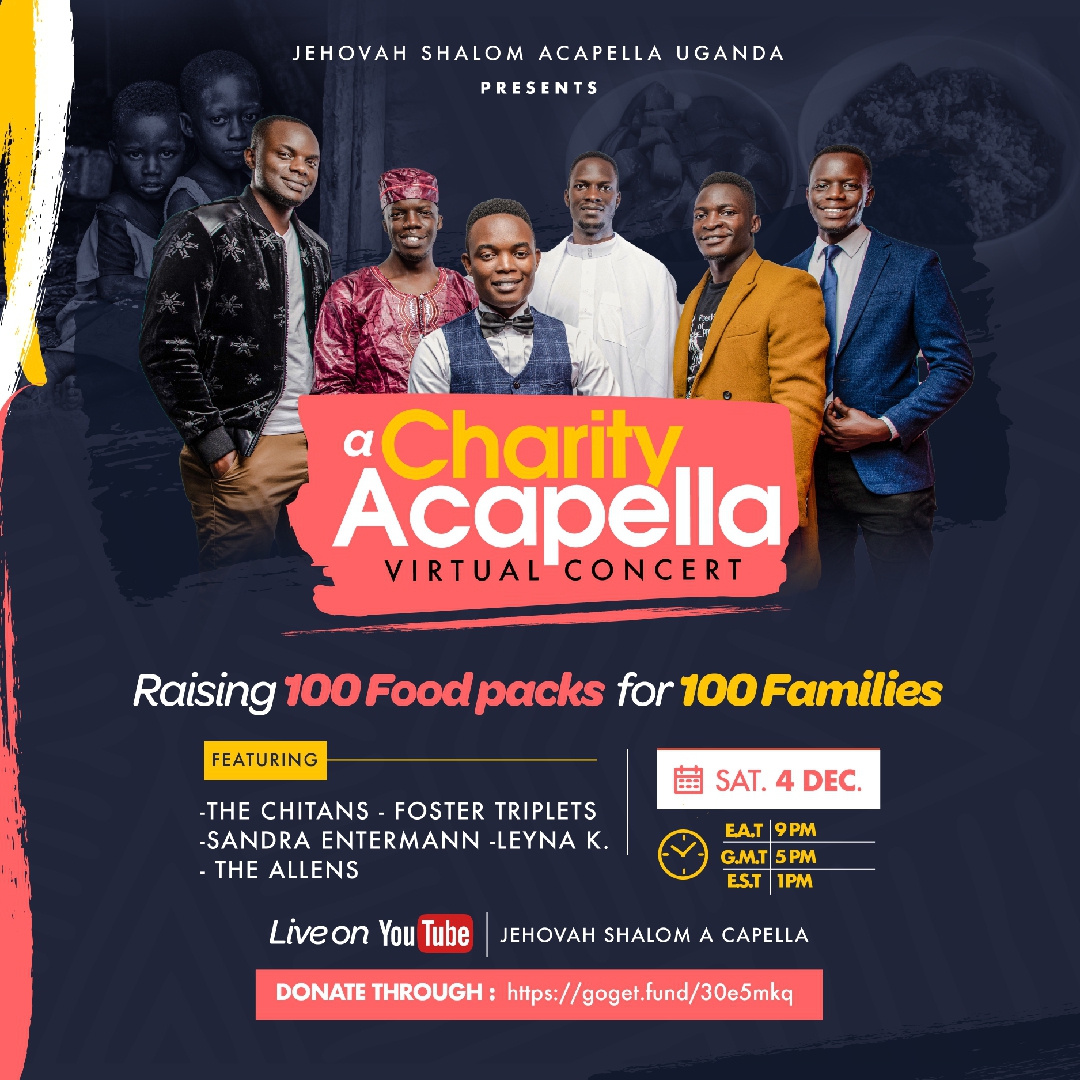 On 4th Dec 2021 Jehovah Shalom an Award Winning A capella group is going to be holding a virtual concert on their official YouTube channel XfsjdGMP featuring differents ministers.
We had a one on one talk and this is what they said "Pleasant Greetings and Blessings to you Brethren
We thank God for your life. As we mould ahead in spreading the message.
Jehovah Shalom Acapella has seen the need to support 100 families living in the slums of Kampala with 100 food packs. Our aim is to raise a minimum of 12,000 USD.
It is with this in mind , that we are planning a Free charity virtual acapella Gospel concert on Dec 4th, 2021, at 9:00pm EST / 1pm EAT.
on our youtube.com/jehovahshalomacapellahttps
We would like you to partner with us on this project in any way that God will bless you.
To donate : https://gogetfund100-food-packs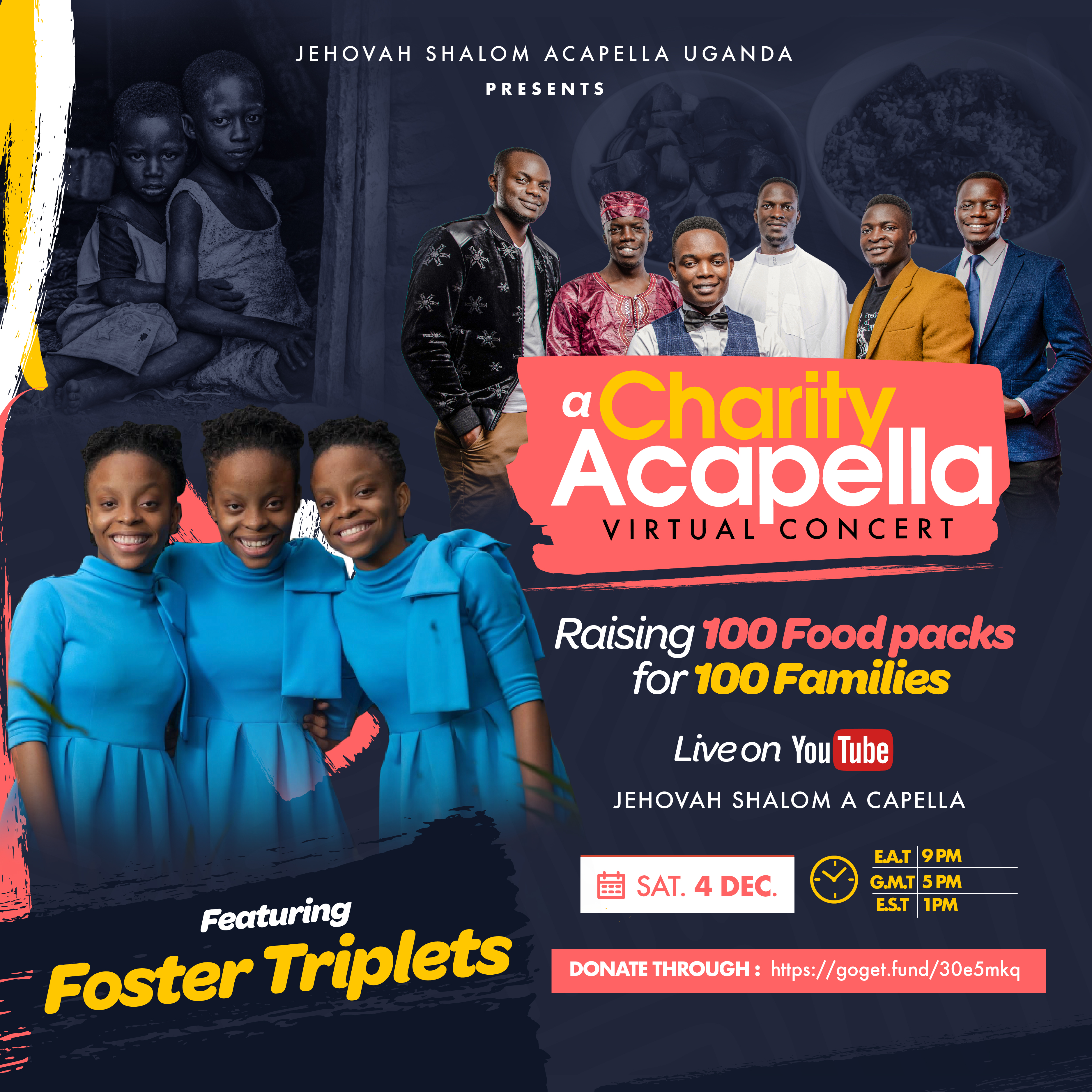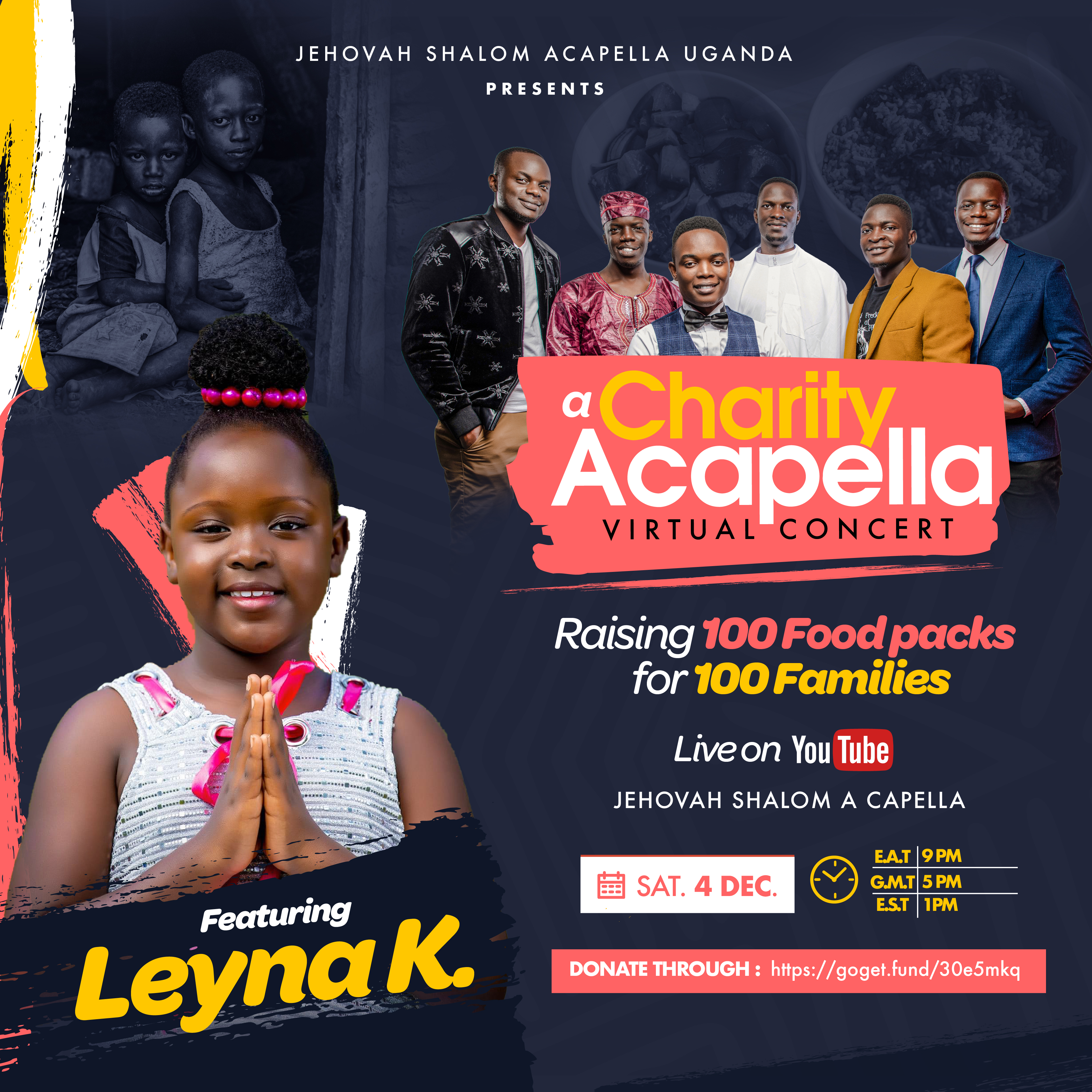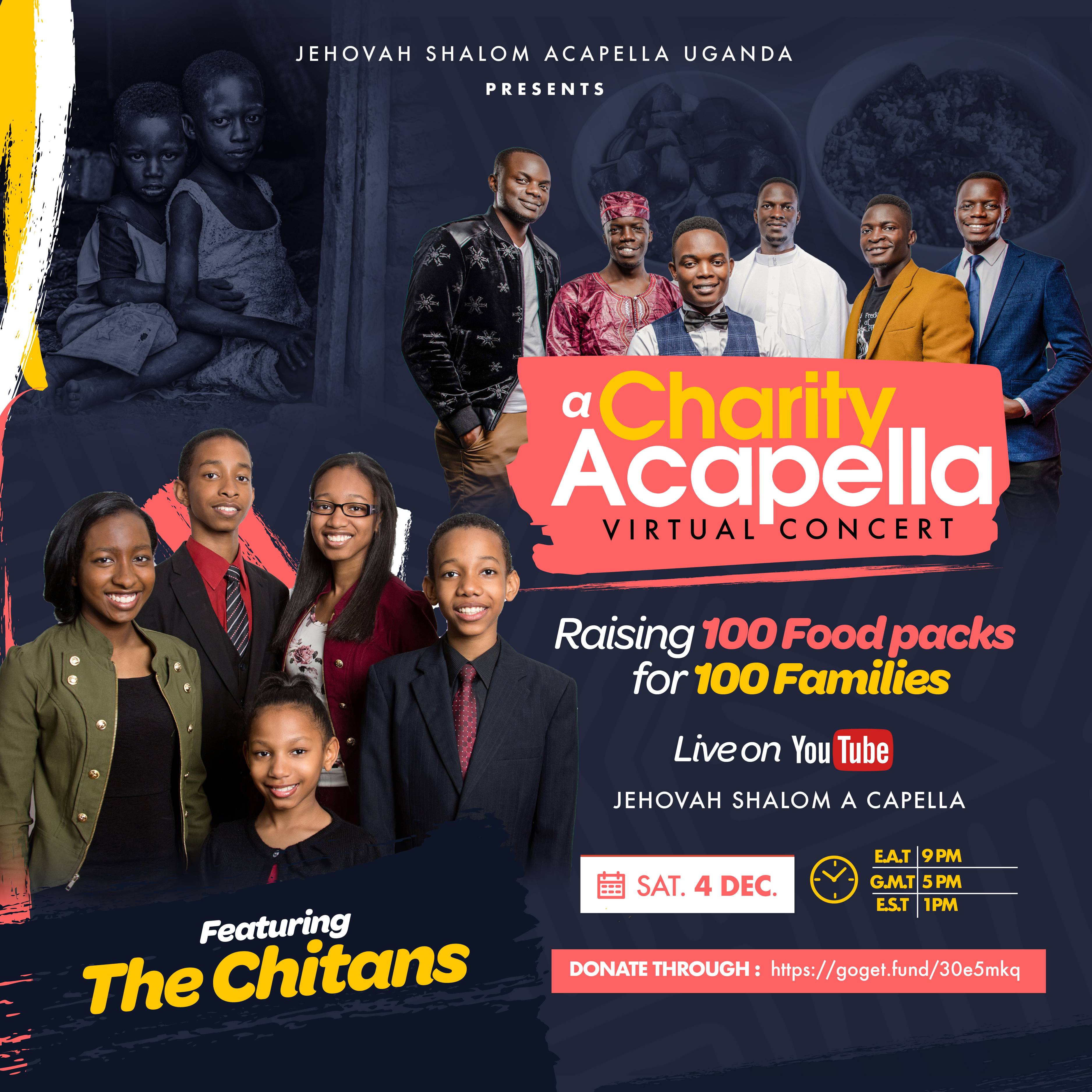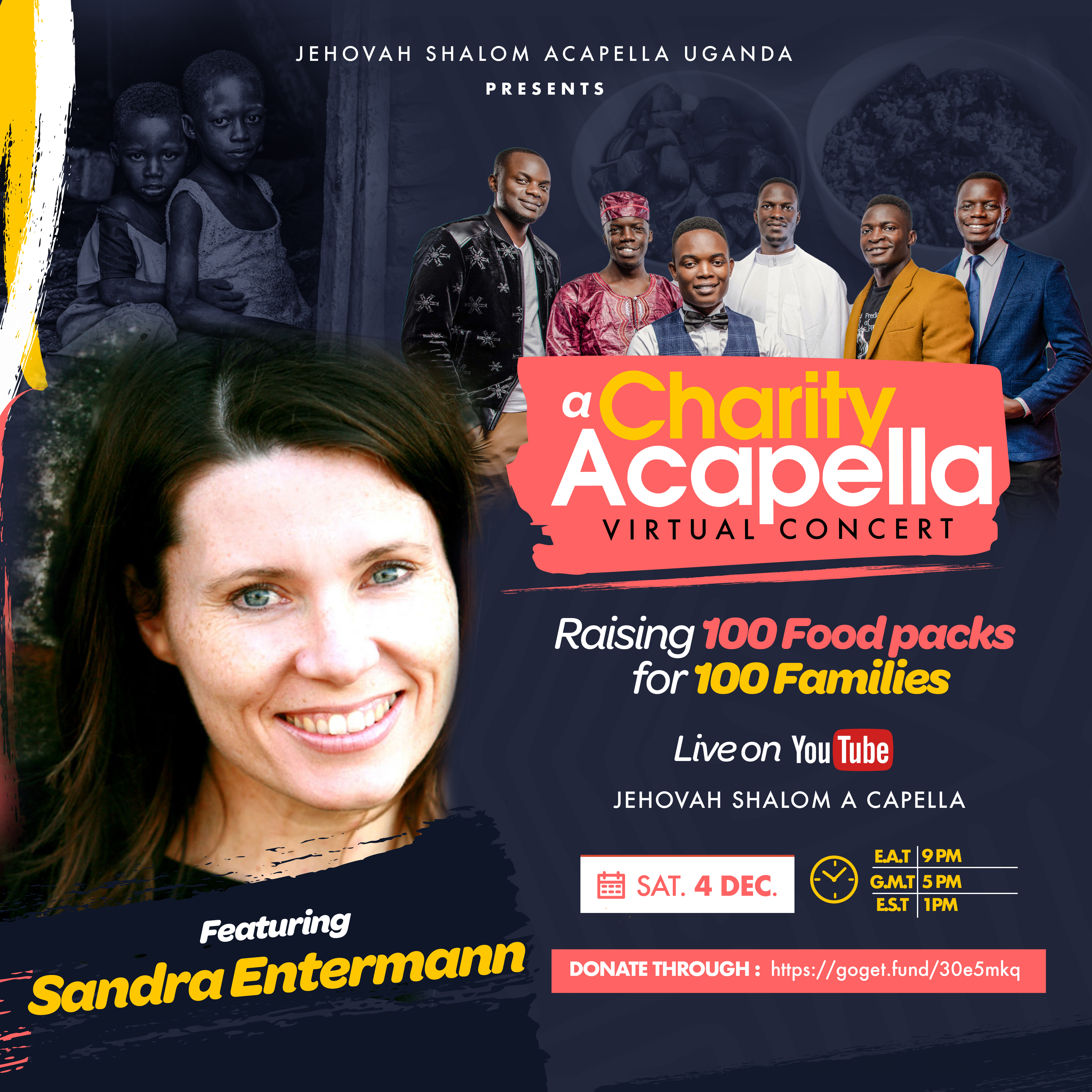 ---
LEAVE A COMMENT
LIKE GOSPEL MUSIC ON FACEBOOK :
This Week's Top Song
Ndi Mwana | Martin Rojaz
Downlod Song Play Song