Friends and Fries with Robinsan
---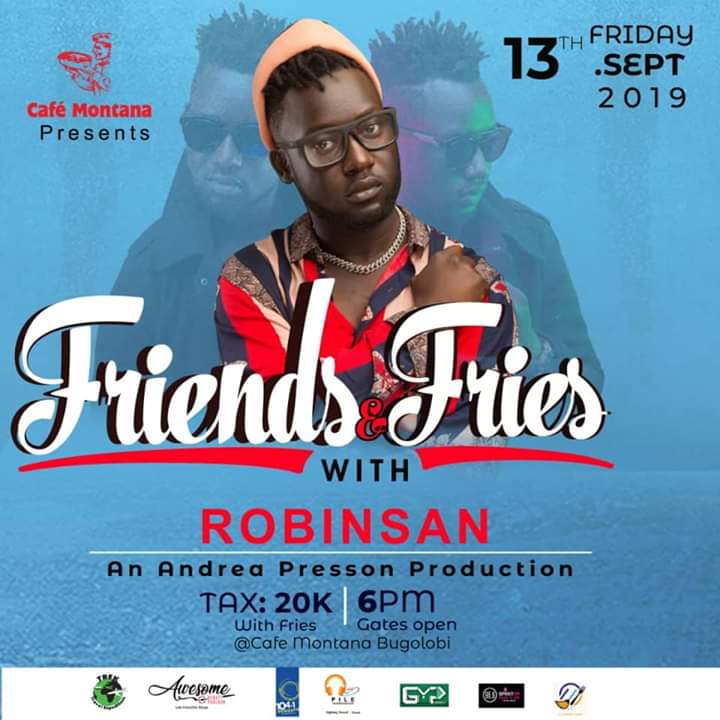 This is a time we get together as friends of Andrea and Mike Presson and so we get to celebrate and rejoice alongside some fries and drinks, it's a scrumptious moment right there.
In this series of Christ fun, we pick on an artist who does feature with live performances of his or her own songs back to back and this edition of September, we have none other than Robinsan hairwe the man behind songs like simple life, Newuunya, nze nawe, so good, available, and then including his freshest vibe "ndi mubuufu". He is gonna be live in performance right there at Cafe Montana

You need to be there!!!
You need to come through and together let's celebrate this amazing moment of Christ fun in a de area.

Proudly sponsored by GMP Promotions
104.1 Power fm
Awesome beauty parlour
To mention but a few!!
---
LEAVE A COMMENT
LIKE GOSPEL MUSIC ON FACEBOOK :
This Week's Top Song
Way Maker mp3 | Sinach
Downlod Song Play Song