Fortune Spice and Blox Musta get video offers from Tim Sabiiti of Spirit FM
---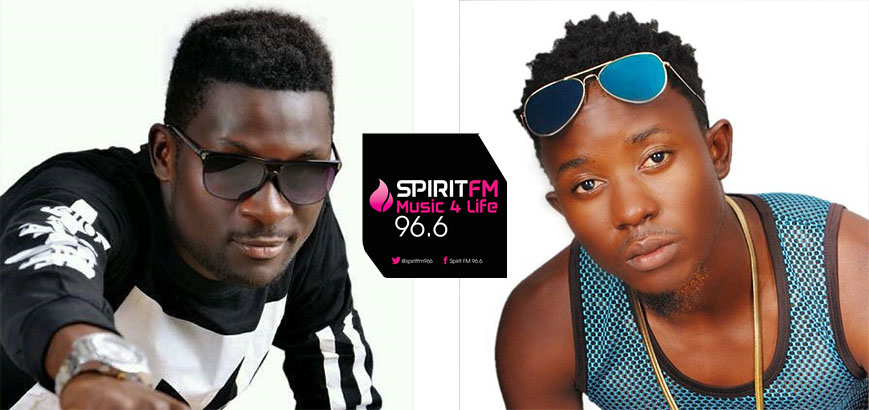 The makers of Nanyini Kampala and Aja kubikola that's Fortune Spice and Blox Musta repectively landed on mega deals at the launch of The Rising Star which was held on 24th December,2016 at the National Theatre hosted and organized by a one Shilly Denis from the Love One Another Schools Outreach (LOASO).
Mr. Tim Sabiiti, the general manager at 96.6 Spirit FM who was the guest of honour, when called upon to deliver his speech, encouraged gospel artists to emphasize excellence in their music through giving all they can in what they do.
In his speech, he spoke about liking artists Fortune Spice and Blox Musta's music and how its inspirational and changing lives. It was on this point that he pledged to fully sponsor the shooting of any of Blox Musta's music video and also promised to fully sponsor the shooting of Nanyini Kampala Video, the latest hit from Fortune Spice. The Moment he finished pledging this, Blox went on his knees and shouted "Thank you Jesus". And Fortune went like "Mukama Webale" a luganda phrase to mean thank you Lord.
I would like to conclude by thanking the whole team at Spirit Fm for their enormous efforts to the gospel industry at large because they are one of the radio stations that do promote our local talent intensively. GBU and happy new year
---
LEAVE A COMMENT
LIKE GOSPEL MUSIC ON FACEBOOK :
ABOUT the AUTHOR
This Week's Top Song
Yahweh | Ada
Downlod Song Play Song