Sinach's Way Maker song at it again
---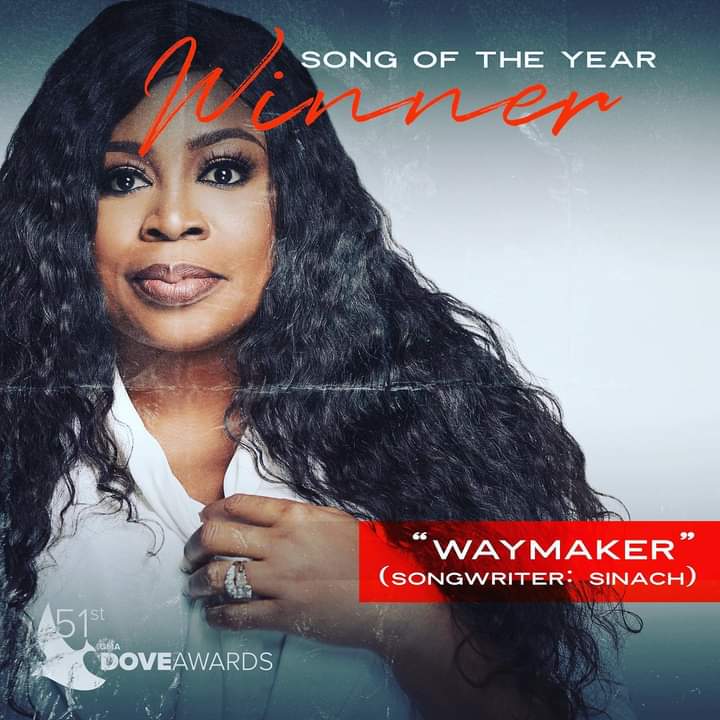 Sinach a renown worship leader, songwriter, mentor and mother to many, winning big in Christ Jesus. When God grants you the gift, He actually does not take it away from you, scripture says, "teyejjusa" meaning its with no repentance however the biggest part and mandate or say responsibility is to how you use it, either to bring Glory to God or to raise yourself on the fame plata only.
Sinach is such a gifted woman of God who has now written several songs, most of which are now anthems in church that is, they are being incorporated in Worship gatherings and services, touching many lives as well as healing them.
Renown for several songs like, ommema, the name of Jesus, victory, give thanks, and then the most known Way Maker.
Way Maker in particular now stands as one of the top gospel songs across the globe, with the highest number of renditions/covers done by both local and international artists as well as congregations which brings me to the recently concluded 51st GMA *DOVEAWARDS* which happened to have seen her win big under the category of Song of the Year
We take this opportunity as GMP Promotions to congratulate this wonderful woman of God and to heartily appreciate her for her immense contribution towards the gospel music industry and the body of Christ Jesus at large.
Congratulations Sinach.
---
LEAVE A COMMENT
LIKE GOSPEL MUSIC ON FACEBOOK :
This Week's Top Song
Way Maker mp3 | Sinach
Downlod Song Play Song