Top Secretes(Power) Behind The Growth Of Gospel artists from Christ Embassy Church led by Pastor Chris
---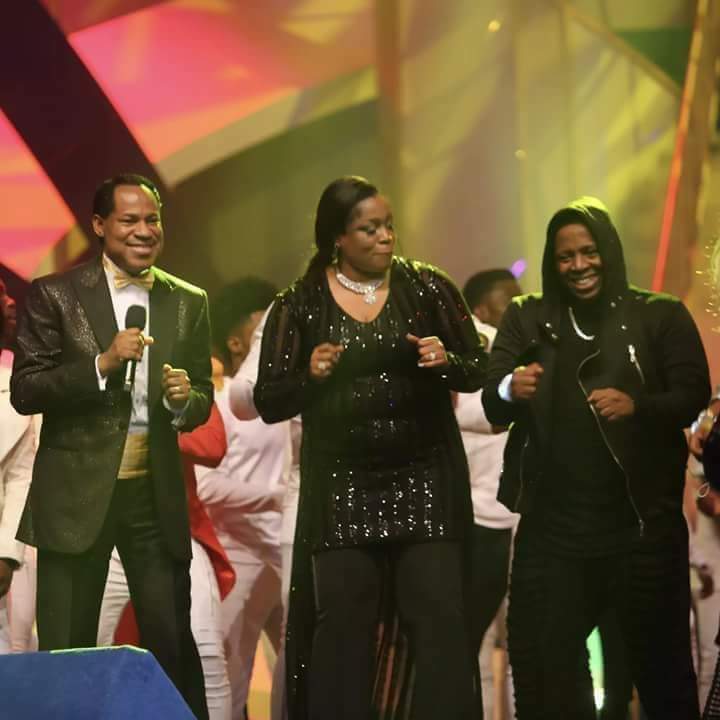 Sinach,Ada,Frank Edwards, Samsong, T-Sharp, Buchi, CSO, Fountain, View Nikita, Assente Tweed, Eben, Ikiri Lawrence, Martin PK, Conrad,Mercy Chinwo, Israel Strong, Rozey, Da Music Agent Snypa ,Etc....
Is God being partial, raising worship leaders "only" from Christ Embassy? No!
Many churches don't know how to celebrate their own. They don't value what they have, neither do they promote what they have and their talented youths will just be wasting away in their locality with their talents. Youths who should be doing us proud around the nations are treated as riffraff because we don't value them. They will serve the church for years but no one to give them a helping hand. Even when we manage to invite them to minister in our churches, we dismiss them with Bible quotations.
EVEN WHEN THE INSTRUMENTALIST IN THAT CHURCH IS COMMITTED, THEY STILL SEE THEM AS NOTHING. hmmmmm
We think it's a sin to promote what we have? We think it's a sin to purposely put our own singers on those billboards of our national programs? We rather hire someone from another church? Am I saying it's wrong to invite someone from another church? No! But how much are we doing to bring out our own to the world?
We tell them to allow God to announce them like God is going to come down from heaven to pick up the microphone and shout their name.
Christ Embassy is busy showcasing their stars to the world, some other churches are busy paying them to feature in their program while their own talents are wasting.
This same thing happens among young ministers too. You pay huge amount of money hosting someone who has been nurtured, trained and announced by a father who wants his son to come out to the world but you have sons and daughters who are heavily gifted but your envious attitude won't let you nurture, train and bring them out to the world rather you criticize every move they make with Bible quotations to make sure you "religiously" pull them down because you're afraid they would overtake you soon.
Is there anyone you have made to the too? Is any Star reigning from your church because of the assistant you have?
You can not help to raise a Star but you would do anything to be noticed by a reigning Star raised by another spiritual Father?
You keep bringing someone's son to your church, how many of your sons are being invited to another church?
A father who is afraid of having sons who will be better than him is wickedly stupid.
Let's love our own and stop the envious criticisms.

And even good drummer are from there ,let wake up please.
God have mercy.
GMP Promotions
---
LEAVE A COMMENT
LIKE GOSPEL MUSIC ON FACEBOOK :
This Week's Top Song
Way Maker mp3 | Sinach
Downlod Song Play Song