Ngabo David X Yesu Anjagala Carsteen UNPLUGGED CONCERT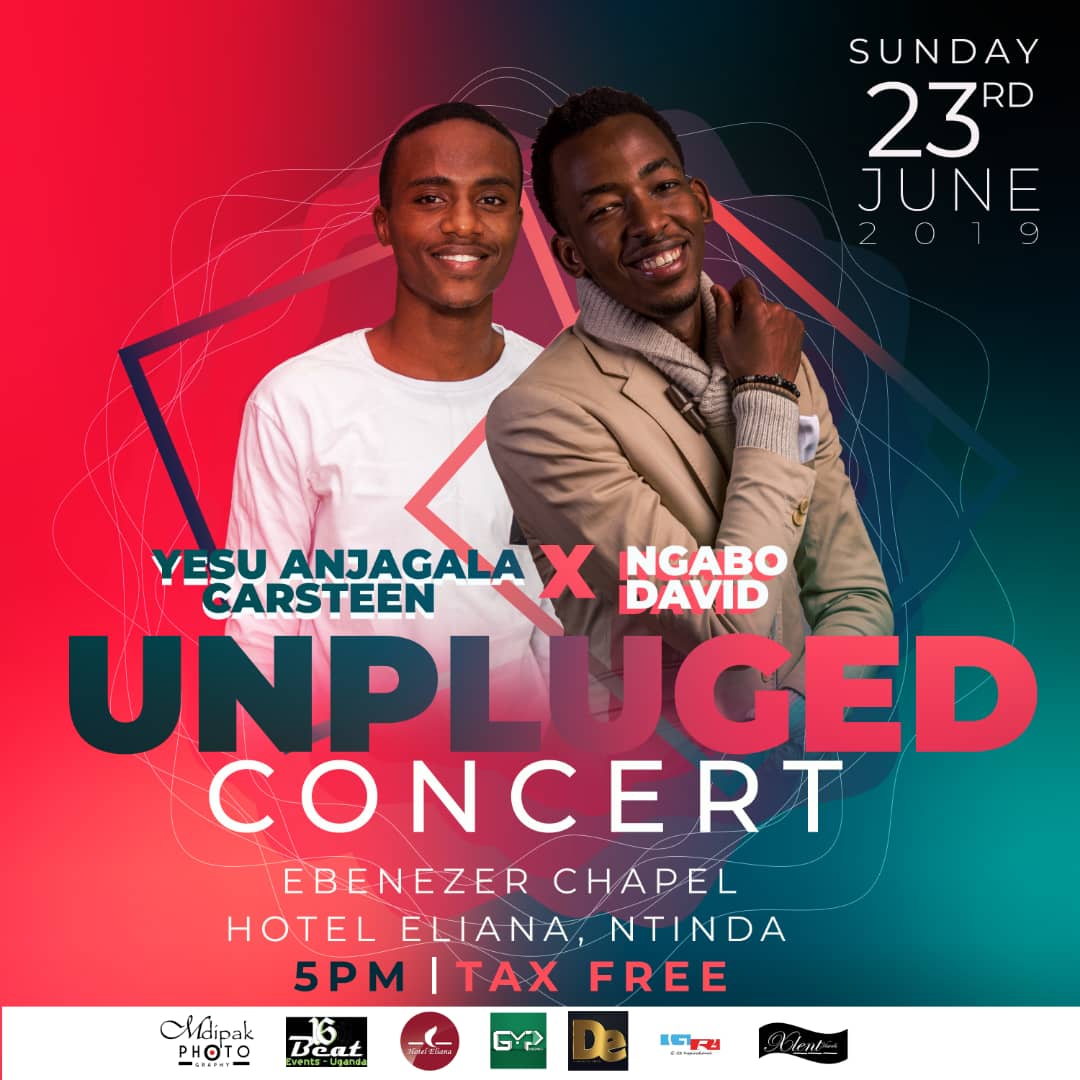 EVENT DATE: 2019-06-23 00:00:00
EVENT TIME: 00:00:00 (EAT)
Kampala
00.0
AUTHORISED SELLER
AUTHORISED RESELLERS
HOSTS:
xxxxxx xxxxx
xxxxxx xxxxx
Ngabo David X Yesu Anjagala Carsteen UNPLUGGED CONCERT
Thank you for always being here for us as a ministers in all ways you always have. Today I
We would love to invite you to this amazing show of these two upcoming artists who emerged from the Can You Praise Talent Search. As you know God has been faithful that because of the support you give Zabuli, young people with amazing dreams get to live them and this is one of the evidences that your support for Zabuli builds more of God's love. We will be greatful if you want to pledge to see more of this happen for other young people for the kingdom of God thru this show. God bless you as you plan to come and have fun on this day with us. We love you
FEE
---
---
Event details may change at any time, always check with the event organizer when planning to attend this event or purchase tickets.
Comments about This Event
LIKE GOSPEL MUSIC ON FACEBOOK :
This Week's Top Song
Way Maker mp3 | Sinach
Downlod Song Play Song