Keep The Faith Annual Youth Conference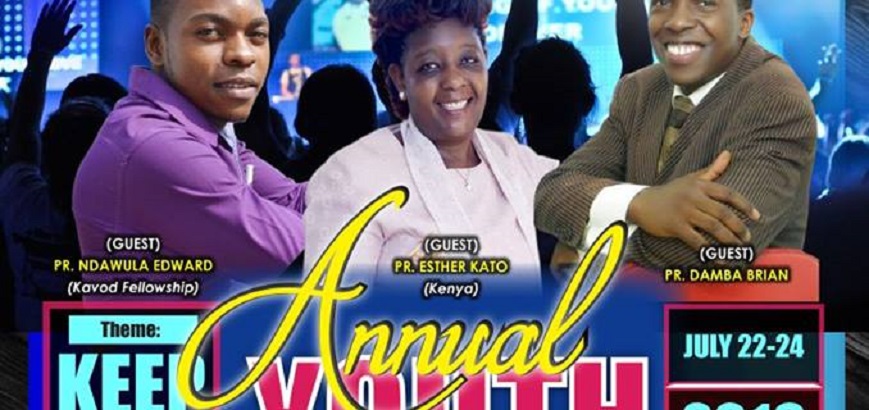 EVENT DATE: 2016-07-24 17:00:00
EVENT TIME: 17:00:00 (EAT)
Makindye - Along Salama Road, next to Mukama Mwesigwa Supermarket
AUTHORISED SELLER
AUTHORISED RESELLERS
PERFORMERS
xxxxxx xxxxx
xxxxxx xxxxx
Keep The Faith Annual Youth Conference
Looking at what surrounds us especially the huddles of life that the youth out there encounter and most of them loose faith along the way. We strengthen ourselves with the word of God. Our destiny through life depends so much on the decisions we make and the faith that turns life events around.
The event will be taking place between 22nd - 24th July
There will also be free lunch on saturday.
Time:
22nd : (5pm - 8pm)
23rd : (10am - 8pm)
24th : (5pm - 8pm)
PASTORS
22nd :- Pastor Damba Brian
23rd :- Pastor Ndawula edward (Kavod Fellowship0
24th :- Pastor Esther Kato (from Kenya)
Faith needs work to work. You have to have faith that goes with works for it to work for you to overcome.
Come and build faith that moves strongholds and mountains
FEE
FREE !!
---
---
Event details may change at any time, always check with the event organizer when planning to attend this event or purchase tickets.
Comments about This Event
LIKE GOSPEL MUSIC ON FACEBOOK :
This Week's Top Song
Prophecy | Exodus
Downlod Song Play Song