Chairman Rodney Live In Yesu Anyuma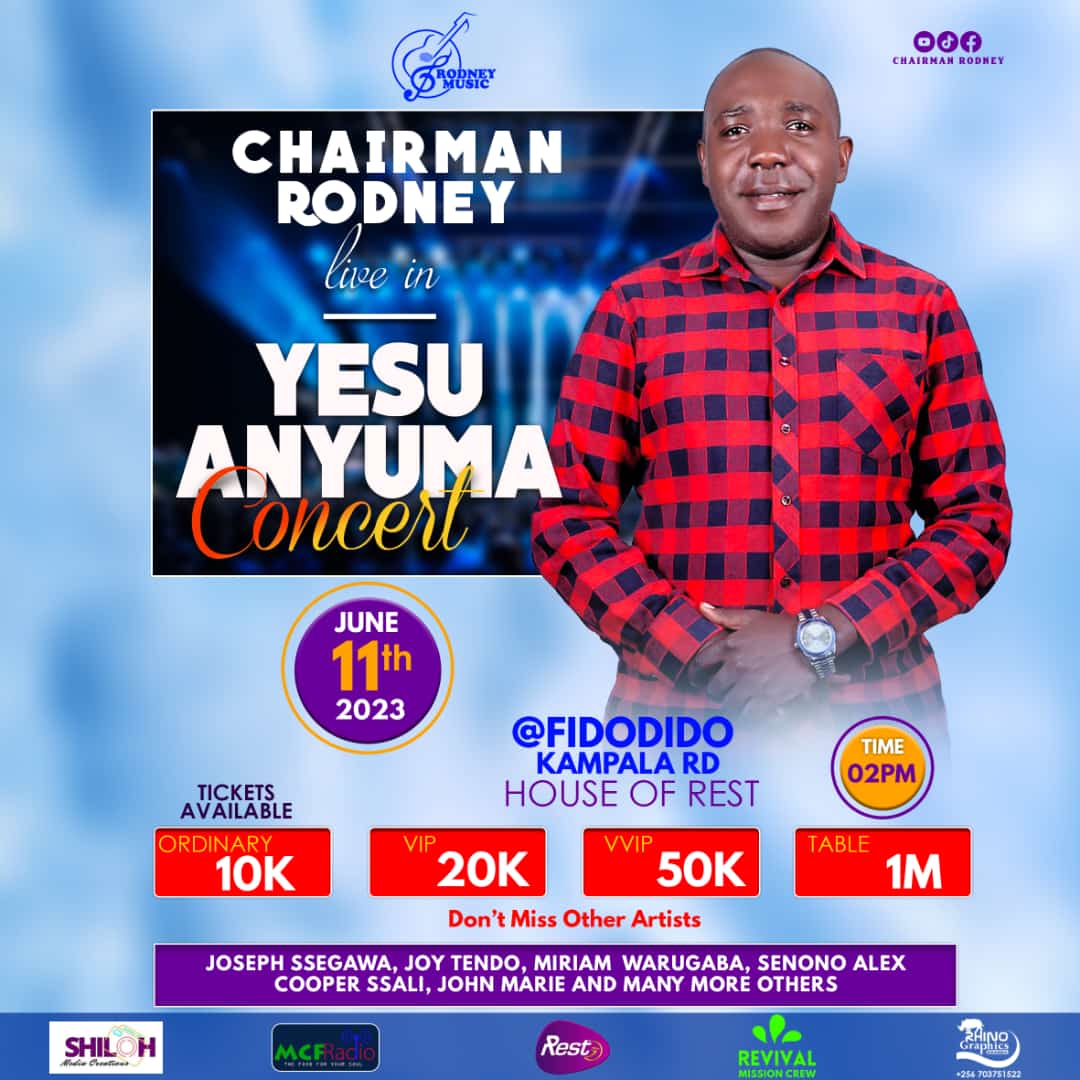 EVENT DATE: 2023-06-11 00:00:00
EVENT TIME: 00:00:00 (EAT)
Kampala
000
AUTHORISED SELLER
AUTHORISED RESELLERS
PERFORMERS
xxxxxx xxxxx
xxxxxx xxxxx
Chairman Rodney Live In Yesu Anyuma
Chairman Rodney Omusajja "Eyajula Omwoyo" known as Sserwanja Rodney is one of the consistent Gospel Minister still rooted in the message when it comes to Gospel Music, he has done a number of songs titled Taxi Yayesu one of his first songs years ago then others like Winner, Yesu Yaliko I don't Complain that took some good airplay in Christian media.
Later then he come recently with a beautiful song that he even didn't take it serious according to his statement he made, but the song became another problem in the TikTok apple that it was song challenge for everyone in the season "YESUANYMA" Chairman Rodney stages it big for on 11-June this very year at Fidodido Auditorium House Of Rest.
FEE
---
---
Event details may change at any time, always check with the event organizer when planning to attend this event or purchase tickets.
Comments about This Event
LIKE GOSPEL MUSIC ON FACEBOOK :