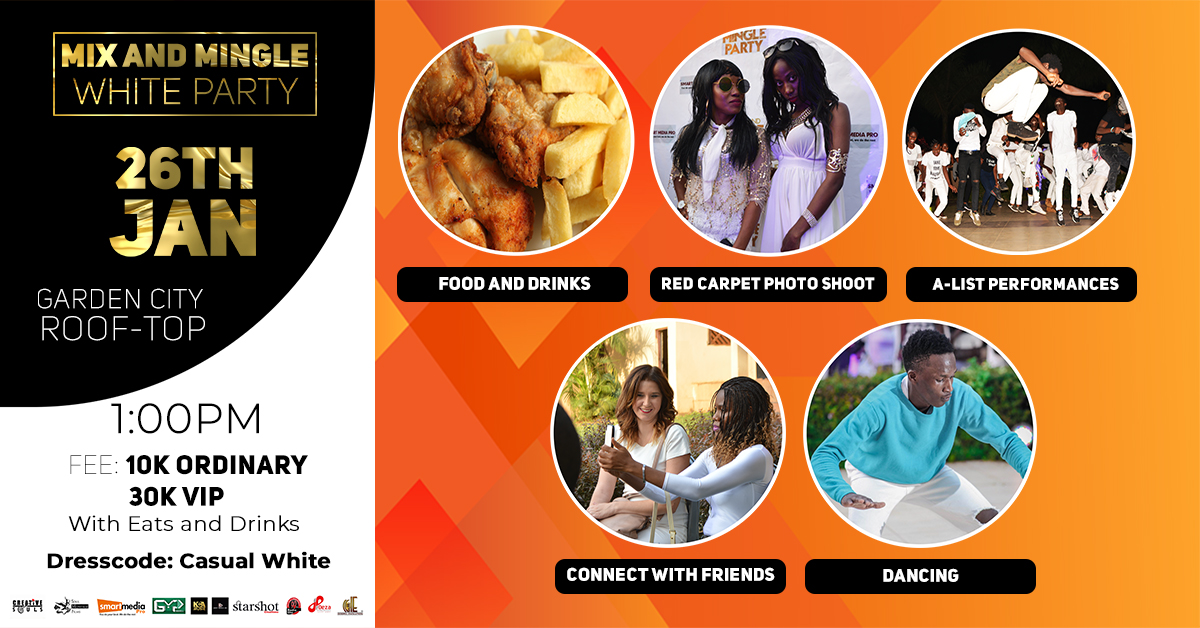 EVENT DATE: 2019-01-26 00:00:00
EVENT TIME: 00:00:00 (EAT)
Kampala
kampala
AUTHORISED SELLER
AUTHORISED RESELLERS
HOSTS:
xxxxxx xxxxx
xxxxxx xxxxx
Mix and Mingle 2019
Tickets are being delivered through 0705975536, or Buy Tickets at Radio One Reception in town.
As we always have it, its back when its hug big and interesting Mix and Mingle Party is gona be held at Garden City Rooftop and the date has also been confirmed 26th | Jan | 2019 tell a friend to remind your enemy.

Come with everyone old young youth name them
Don't miss this amazing Music Performances, Comedy, DJ Mixes, Dancing, Food & Drinks etc.
Contact +256705975536 For all the information
FEE
---
---
Event details may change at any time, always check with the event organizer when planning to attend this event or purchase tickets.
Comments about This Event
LIKE GOSPEL MUSIC ON FACEBOOK :