Good Times Africa to the World Ft. Daisy Ejang & Noah Nduwayo Live At GattoMatto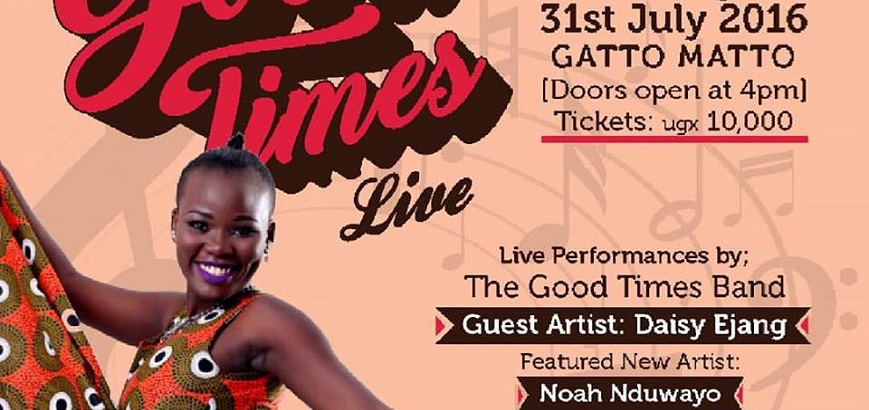 EVENT DATE: 2016-07-31 16:00:00
EVENT TIME: 16:00:00 (EAT)
Bugolobi
AUTHORISED SELLER
AUTHORISED RESELLERS
PERFORMERS
xxxxxx xxxxx
xxxxxx xxxxx
Good Times Africa to the World Ft. Daisy Ejang & Noah Nduwayo Live At GattoMatto
Its back, its fresh, its better. This Edition of Good Times live is Basically African, Thats the theme for this month. Following an opening of Good Times Live at GattoMatto Last month,
This month is Africa to the world. The emphasis is African and what better way to celebrate the Good times than with Daisy Ejang?
This version of Good times Live will also feature a new artist Noah Nduwayo. You cant afford to miss this version of Good Times. Come and experience the best in Live band Music.
FEE
---
---
Event details may change at any time, always check with the event organizer when planning to attend this event or purchase tickets.
Comments about This Event
LIKE GOSPEL MUSIC ON FACEBOOK :
This Week's Top Song
Prophecy | Exodus
Downlod Song Play Song