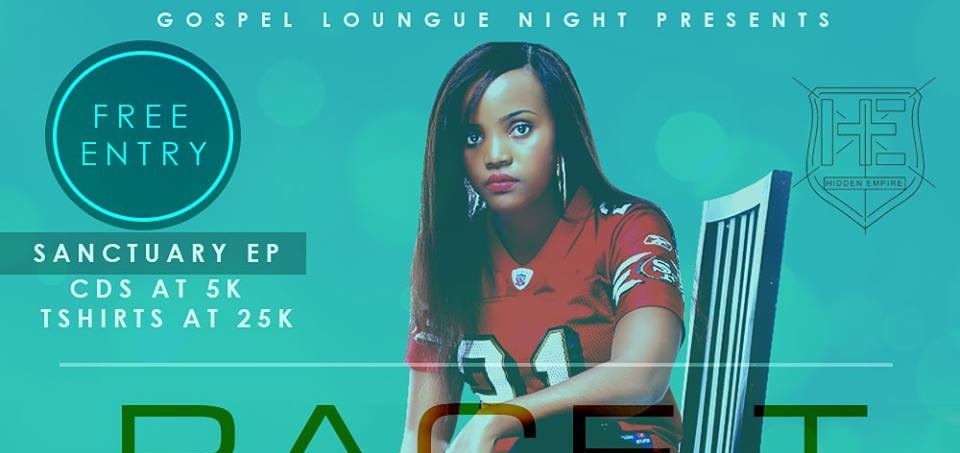 EVENT DATE: 2016-06-17 17:00:00
EVENT TIME: 17:00:00 (EAT)
Lugogo
AUTHORISED SELLER
AUTHORISED RESELLERS
PERFORMERS
xxxxxx xxxxx
xxxxxx xxxxx
Race T Unplugged
Mbabazi Restie commonly known as Race T is one of the hottest female rappers and news reaching us is that she will be holding her very first show on 17th of June of this year.
She will be unplugged by the Gospel Lounge Night and the event will be held at Lugogo Baptist Church .
From here, she will be dropping her EP "SANCTUARY" with 8 songs like:
Find me and Am free featuring_Sharlie, Revive me featurin Ernest Rush, Ani Asinga, Pretty gals featuring Zabuli, MC Loy and Lady Bezo. The other songs will be unleashed during the show.
The show is totally free of charge with CDs at only 5,000 and T Shirts at 25,000 shillings only
Ruyonga, Barna, Sonny Soweez, Mamapa, Lyll Mykk,Zabuli, Ernest Rush, Robinsan, CFC Dancers, Lagum, Naxa, Joana, Reborn Status, Motta, Rodney will perform on the event and many more artists.
Dj Hush will be on the decks, Lady Bezo and Tonny Smart will emcee the event so mark your calendars to be there
The show is supported by team GMP(GOSPEL MUSIC PROMOTERS), JC Label,G52 Inspirational, Glow Magazine and Hidden Empire.
Tell a friend to tell a friend to tell their friends
FEE
FREE !!
---
---
Event details may change at any time, always check with the event organizer when planning to attend this event or purchase tickets.
Comments about This Event
LIKE GOSPEL MUSIC ON FACEBOOK :
This Week's Top Song
Nyamba | Twina Herbert
Downlod Song Play Song